2019 TEDxOPW VOLUNTEERS
TEDxOakParkWomen is a completely volunteer-run movement and we invite you to join us!
We have lots of opportunities with flexible levels of commitment, including working a table for a couple of hours to taking on an on-going position like public relations or digital marketing.

Learn more about opportunities that will empower and engage you at our Kickoff Meeting on Saturday, May 18th at 3pm at the Buzz Cafe - 905 S Lombard in Oak Park.

Email us at volunteer@tedxoakparkwomen.com to RSVP if you can make the meeting. You can also email us if you are unable to come, but still interested in volunteering this year.
Here are some of the volunteer opportunities available NOW! Come and join us - we'll provide the training on TEDxOPW.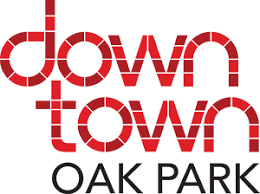 2019 TEDxOPW EXECUTIVE COMMITTEE
Janna Fiester: Co-Organizer | License Holder | Curator | Creative Lead
Vice President of UX and Brand Innovation at Sandstorm Design, Janna is a design-thinker and user-advocate. Always striving to make client work better, she sees the possibility in everything and takes nuggets of good ideas and nurtures them into strategically driven and unique unexpected executions. Janna honed this skill while earning her MFA and teaching at the University of Illinois at Chicago. Throughout her 20 years of experience, Janna's work has been exhibited at the Art Institute of Chicago and showcased in several design publications as well as winning industry awards. If Janna, a long-time resident of Oak Park, has any free time after work and family (a hubby, two kids), you can find her listening to the latest TED Talk or on the stage performing Flamenco.
Meridian Herman: Co-Organizer | Curator | Community Outreach Support | Marketing Support | Partnership Support
Meridian is thrilled to serve alongside Janna as Co-Organizer and a leader of the dynamic TEDxOakParkWomen committee! She brings a wealth of marketing and event coordination experience to the TEDx table, including a dozen years as an independent marketing consultant. When not embracing all things TED, she spends most of her days as the Digital Marketing and Social Media Manager for The Salvation Army Chicago Metropolitan Divisional HQ. Outside of the workplace, she is a board member of AmeriCorps Alumni Chicago. She is a proud member of NextGen Leaders in Philanthropy, a giving group of the OPRF Community Foundation. A lifelong active Oak Parker, Meridian is proud + grateful to help share "ideas worth spreading" throughout Oak Park and our surrounding communities.
Brenda Massaroni: Venue + Experience Lead
Brenda is honored to join the organizing committee of TEDxOakParkWomen. As a long-time fan of TED Talks, she is excited to be part of an amazing team that is dedicated to bringing diverse and engaging ideas to Oak Park and its surrounding communities.
Brenda's background is in market research and advertising, and she has worked with major brands to better understand consumers and craft effective communication strategies. She has extensive international experience, having conducted research studies on six continents, and has helped Fortune 500 clients adapt their marketing communications to global markets. Currently, Brenda works on a freelance basis, and has enjoyed volunteering for several local nonprofits in her spare time. Originally from Ohio, she has lived in Oak Park for 15 years with her husband and daughter.
Janien Hammonds: Finance Lead | Community Outreach Support
Janien is a Realtor, a coach, and the owner of ACREIG, a Chicago community investment group. She has more than 10 years of experience providing administrative support to companies of varying sizes and ranging from family-owned to Fortune 500. Janien enjoys providing great experiences for clients and customers and prides herself on excellent customer service and professionalism. She is excited to step up her volunteer involvement on the TEDxOakParkWomen's Executive Committee this year.
Margaret Combs: Volunteer Coordinator Lead | Community Outreach Support | 2016 TEDxOPW Speaker
Margaret has been a Montessori educator for almost 20 years, currently serving as the Director of Education at Spark Montessori in Chicago. She has served as a classroom teacher, consultant, teacher trainer, and administrator. She is also a visual artist, receiving her BFA from Southern Illinois University-Carbondale and her MFA from the University of North Texas. Margaret even provided artwork as a part of the TEDxOakParkWomen experience in 2018!
Margaret is an active member in many professional organizations such as the American Montessori Society, the International Montessori Foundation as well as the American Craft Society. Margaret is passionate about bringing the ideas of charity and giving to children, even presenting a TEDx talk on the subject in 2016.
Michelle Donat: Partnership Lead
Michelle is fascinated by the interconnection of Body, Mind & Spirit. She enjoys the wide range of topics available through TED Talks, but was especially fascinated by Jill Bolte Taylor's "Stroke of Insight." The idea that Jill could observe herself having a stroke is amazing, but to recover enough to share her insights is truly incredible!
Michelle is a Licensed Massage Therapist and Energy Worker who sees clients in her Oak Park office, Relaxation Plantation. She grew up in Ohio and is a graduate of The Ohio State University. She and her husband have resided in Oak Park for 30 years, raising two amazing young adult daughters who are both OPRFHS grads.
Sheila Berleman: Marketing + Communications Lead
Sheila has over 20 years of marketing experience as an account director on multi-national brands, working in digital, social, content and retail marketing as well as traditional advertising. She is currently a marketing consultant and is thrilled to work with TEDxOPW as she finds her next career opportunity.
A graduate of Indiana University in sociology and women's studies, Sheila has always had a passion for understanding gender roles in society. She raised three children in Oak Park with her husband and can still be found at OPRFHS concerts, plays and games. She is an active community volunteer, including serving as Oak Park AYSO Regional Commissioner and board member, as well as leading branding projects for the Oak Park-River Forest Infant Welfare Society and Chicago Edge Soccer Club.
2018 TEDxOPW COMMITTEE
A HUGE thank you to our 2018 volunteers: we could not make this happen without YOU.
Rowena Abrahams | Elizabeth Adams | Abby Baric | Sheila Berleman | Silvia Brito-Todd | Margaret Combs | Tim Fiester | Amy Fenton | Janien Hammonds | Gil Herman | Meg Herman | Kim Johnson | Kate Kaplan | Joyce Lewis | Brenda Massaroni | Vi Nedd-Jackman | Suze Solari | Tracey Studivant | Naila Towne | Mark Walden | Cheryl Wisniewski
Tania Haigh: TEDxOakParkWomen Founder
Founder & CEO of Chicago-based Magnolia Insights, a marketing services company that specializes in women and mom consumers, Tania is a women's empowerment leader. Not only is she the TEDxOakParkWomen Founder, she is a presenter and panelist at events that include: Marketing to Women, Marketing to Moms, Naperville Lean In Circle, Women in Wireless Chicago, and Mujeres de Hace. Tania has been featured in Advertising Age, Chicago Tribune, Chicago Sun-Times, Chief Marketer Magazine and the Wall Street Journal. She is also a contributor to Chicago Woman magazine and Franchising USA magazine. Tania has been an Oak Park resident for more than ten years with her husband, David, and daughter, Vivian. We thank her for her vision and passion that led to the first TEDxOakParkWomen event in 2015, our leader 2015-2017, and inspiration of the local TEDx movement that continues today.