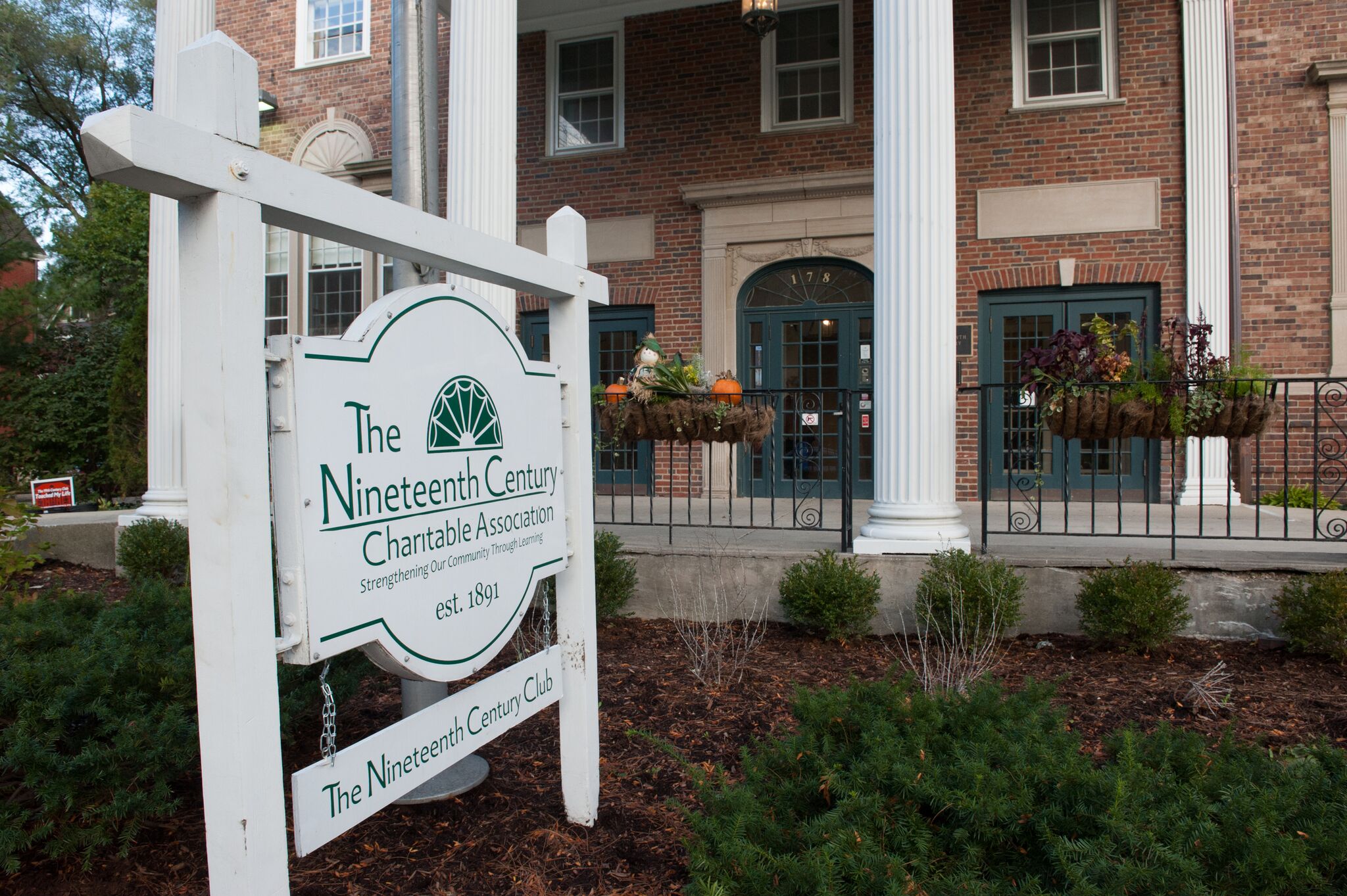 The Nineteenth Century Club
We are excited to be hosting our 2018 TEDxOPW at The Nineteenth Century Club: located at 178 Forest Avenue, Oak Park, IL. More information about our 2018 event is below!
4th Annual TEDxOakParkWomen Event: 12.06.18
TEDxOakParkWomen will take place on Thursday, December 6, 2018 at The Nineteenth Century Club in Oak Park.
Imagine fascinating and engaging presenters, artists, thinkers, and change-makers coming together for one day to share their ideas, their passions, and discuss their visions for the word, all with an underlying theme. TEDxOakParkWomen will foster the spread and application of great ideas around the National TEDWomen 2018 theme, Showing Up.
We are committed to creating an event where participants, speakers and attendees are challenged to communicate their passions in an exciting and engaging dialogue.
General Event Information
TEDxOakParkWomen is completely volunteer-run, community-supported event with all proceeds from ticket sales going directly back to the attendee experience. No speakers or organizers are paid for their time or their contributions.
Doors open at 4:30 pm for check-in and networking, with TED Talks starting at 6 pm sharp.

Limited street parking is available; you may park in the public garage at 938 Lake Street (Lake & Forest).

A cash (or credit card) bar and bites of food will be available during the networking portions of the evening. Food + drink are allowed in the ballroom during the Talks.

This event is primarily adult-focused, but ages 13 and up are admissible at parent/guardian discretion.

Tickets are non-refundable. If you are unable to attend the event after purchasing a ticket, you may donate it to someone who would otherwise not afford one (by 12/04/18). Please contact us for more information.

Photo + Video Release: By attending TEDxOakParkWomen events, participants grant TEDxOakParkWomen permission to the rights of their image, likeness, and recorded voice without payment or consideration. Participant images may be edited, copied, exhibited, published, and/or distributed for a variety of purpose and in a variety of media, primarily for the use promoting TEDxOakParkWomen, in the spirit of ideas worth spreading. Participants waive the right to inspect of approve the finished product and any royalties or other compensation. Participants must understand that there is no time limit on the validity of this release, nor are there any geographic limitations on where these materials may be distributed.

The Nineteenth Century Club is accessible. Please contact us by 11/15/18 if you have any requests for disability accommodations.
Ticketing Details (TICKETS ARE NOW SOLD OUT)
You can safely + securely purchase tickets here on our website (see below). You may also visit tedxoakparkwomen.ticketbud.com/2018 to securely purchase your tickets.
Early Bird Tickets go on sale on Monday, October 15th. Price: $65 + processing fees. Save $10 just for being one of the first TEDxOPW18 Attendees to save your spot! Only 75 available!
Once Early Bird Tickets are sold out, the following ticket types will be available until sold out:
General Admission - Price: $75.

Social Butterfly - If you follow us on Facebook, Instagram, LinkedIn or Twitter, tag us and mention you are attending #TEDxOakParkWomen - and we'll knock $5 off the general admission price! Post by 12/01/18 to qualify for your $70 ticket. Please note: a special promo code will be shared on each channel so keep an eye on your favorite social media! Only valid for one (1) ticket purchase.

Bring a Friend - Save $5 on each of your tickets when you purchase two (2) at a time. Price: $70 ea / $140 for the pair. TED is all about sharing ideas worth spreading. Start the conversation when you buy a pair of tickets at a discounted price! Please note: for this discount, two (2) tickets must be purchased together and are delivered together, but ticket holders may arrive separately at the event.

Student Ticket (ID Required) - We want TEDxOakParkWomen to be accessible to people of all ages and backgrounds, and being a student can be pricey. So we're giving you a price break. Please note: if you purchase a Student Ticket you must show a valid student ID at check in on December 6th or you'll have to upgrade to general admission pricing with a credit card on-site.
You can purchase tickets here on our website by using the widget below (once you have selected your ticket type and quantity, please scroll down to complete your registration / purchase. Contact us if you would like to donate a ticket to someone who would not otherwise be able to attend a TED event.
You may also visit tedxoakparkwomen.ticketbud.com/2018 to purchase tickets.
CALL FOR PARTNERS
Partner with TEDxOPW
We rely on the partnership from businesses in our community to have a successful event, our planning committee is in the process of lining up sponsors. Please contact us if you're interested in becoming one of our partners. Meet our Partners.
TED TALKS
Ideas Worth Spreading
Our 2018 Speakers have been revealed! Learn more about who is "Showing Up" to give TED Talks at TEDxOakParkWomen in December. Look who's talking now!

EVENT TICKETS
Don't Miss Our 4th Annual Event 12.06.18
Tickets for our 2018 event went on sale starting with Early Bird Tickets on October 15th. All other tickets were available once Early Birds sell out. Tickets are now SOLD OUT!